Check out our registration dates for 2023
NEWS AND UPDATES
Important Reminder
ESL, GED, SPANISH GED and Citizenship class registration will be January 17th-27th 2023.
*High School Credit Diploma Program Trimester Registration*
February 15-March 1, 2023
When online registration opens, there will be an orange banner at the top of the page that will direct you to the registration form.
You may go to our "Contact Us" page at https://www.meridenadulted.org/contact/ and leave your name, number and what program you are interested in and we will put you on a wait list for the next semester.
Meriden Adult Education Information
Please have the following documents ready
An Official Photo Id

Proof of Meriden Residency

If applying to the Credit Diploma Program, please have your school transcript and withdrawal forms
Evening High School Credit Diploma Program
GED®/ABE Preparation Courses
ESL, CITIZENSHIP AND SPANISH GED®
Department/Staff Information:
Please review school calendar below for building closures and vacation weeks
https://www.meridenk12.org/calendars/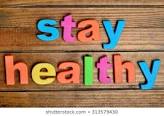 Please be sure to check for delays, early dismissals and closings on the following stations
https://www.wfsb.com/weather/closings/
https://www.wtnh.com/weather/closings/